It is civil organization established in 2001. As a result of an initiative by a Group of research and interested activists in the Palestinian refugees rights. And mainly their rights of returning to their homeland and properties. The members of the Group were motivated by their human. national and moral commitments and as a result of the injustice directed against the Palestinian people. Where the Palestinian Refugees represent tow third of it. They were also sensing the dangers treating the people in the trials to eliminate the right of the refugees to return to their homeland and properties.
The Group adopted the title of (194) because this UN resolution embodies the right of return interpreted by the legal committee of the UN. and indicate the refugees right to return to their homeland and properties and commitments for their losses damages.
books
RESIDENCY STATUS AND CIVIL RIGHTS OF PALESTINIAN REFUGEES IN ARAB COUNTRIES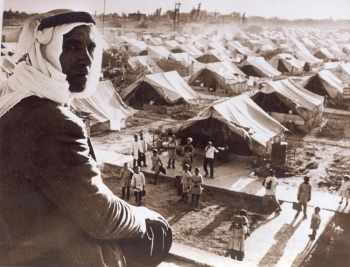 Three durable solutions to refugee situations are widely recognized worldwide: repatriation to the country of origin, rehabilitation in the country of first asylum, and resettlement in a third country having the capacity and willingness to absorb the refugees.